Events Room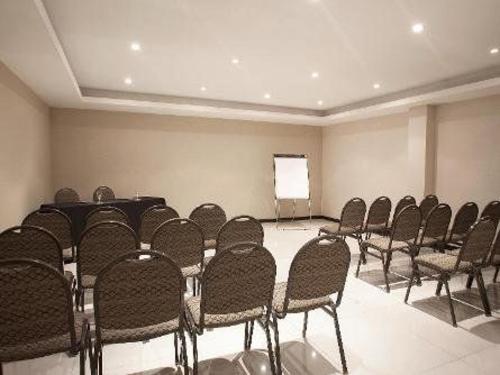 HR Luxor Hotel Buenos Aires features ideal facilities to hold:
Business meetings
Training events
Work Interviews
Conferences
Types of table and assembly of the hall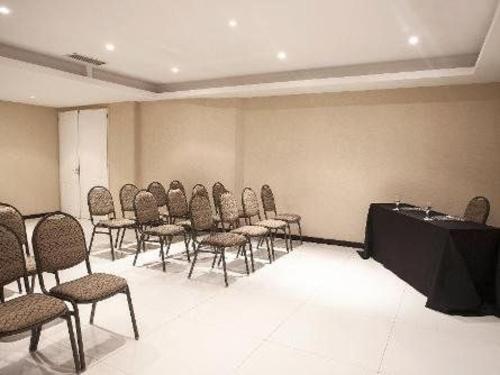 The meeting room accommodates several different seating setups. Recommended options include:

1. Auditorium: 36 people, 40 maximum.
2. Mesa School: 21 people.
3. U-shape: 12 persons, 18 maximum.
4. imperial Mesa: 12 persons, 18 max .
Breakfasts and Coffee Breaks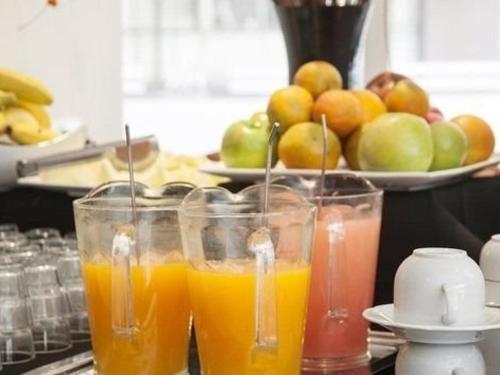 We offer several options of breakfasts and coffee breaks according to the needs of the client:

Buffet option: attendees take part in the hotel's buffet breakfast, which is served in the La Diagonal lounge on the 1st floor.

Choice : sweet and salty infusions, juices and croissants at start or break.

Continuous Option : sweet and salty infusions, juices and croissants throughout the event.

Mixed Option : continuous infusions throughout the event, and punctual juices and sweet and salty croissants at start or break
Executive Lunches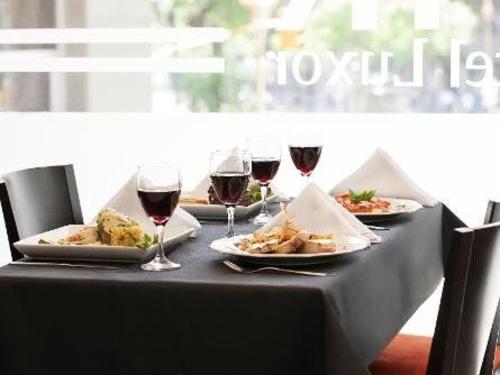 Make the most of the event by having lunch at the Hotel.
We offer executive lunches of three steps: entrance, main course and dessert, being some of the menu options:
Tickets
Caprese salad
Caesar salad with white bird
Creole empanada
Antipasto and variety of cold meats

Main course
Sorrentinos a la caruso
Spaghetti a la bolognesa
Paris ravioli
Milanesas de Peceto with mixed puree
Beef pork with mustard with mashed potatoes
Empty with potatoes noisette

Desserts (Swiss Chocolate and / or Fruit Salad)

Dessert (Coffee / Tea, Drinks, Mineral water, Soft drinks, Juices, Wine (optional extra)
Equipment rental
We outsource to our technological partner the rent that equipment to very competitive values:

Projector - Screen - Notebooks - Audio - Flip Chart